Many customers have told us these pictures don't show Chip's real beauty!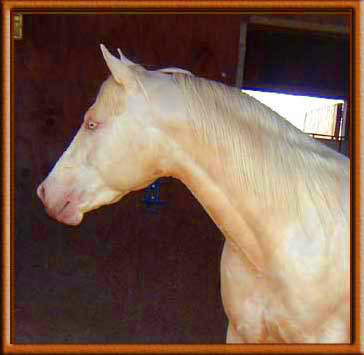 Double Registered 100% AQHA and APHA
Also American Cream.

Stud Fee: $750 (2018 special)
Regular fee: $850


Multiple mare discount
For more info click here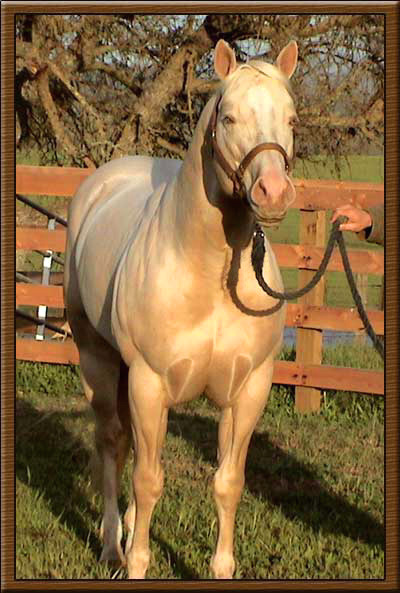 Nice chest!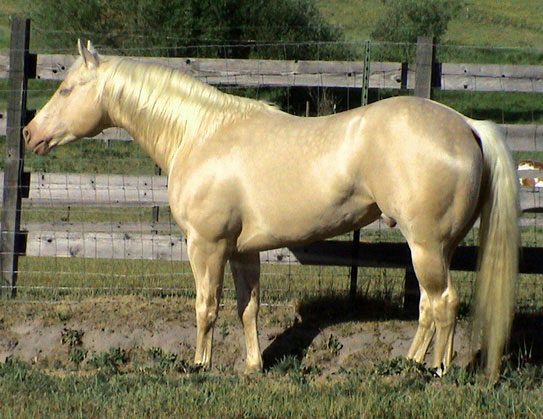 Nice body!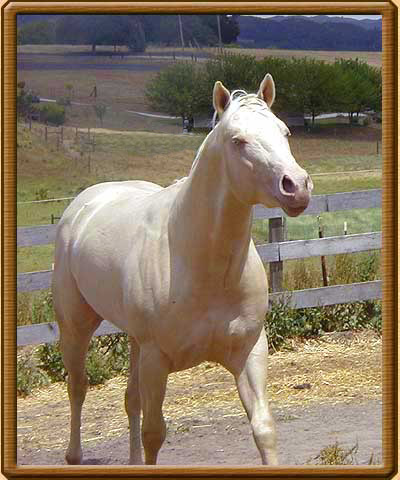 Extended bloodlines of Chip. Click button below!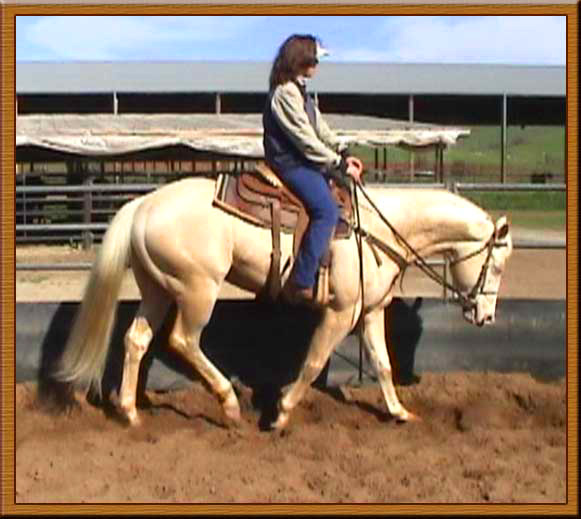 Working hard at the trainers but dreaming of spring!

Chip's excellent conformation comes from a long line of quality horses built the same way. If you love a deep body, large hip, lots of muscling, and a pretty head, Chip is for you! His extremely friendly disposition makes him a dream to be around. Chip's sire is the west coast's popular 'First Class Gold', sire of multiple futurity and show champions! Check out his bloodlines on the Bloodline page. Chip is athletic, moves well, and moves fluidly off his hind end. His offspring are friendly, easy to train, and outstanding! 15.1 hands. Visit the Foal page and Sales page to see what he is producing. Call or email us. We love to talk about him!

UC Davis tested! Chip's unique set of genetics allows for only palomino and buckskin foals to be produced from red, bay, and black mares! Tested "e,e" Extension and "A,A" Agouti genes. Some cremellos can produce blacks but Chip's genetics will never create a black foal.

F

Interested in the AQHA Incentive Fund Program or the APHA Breeder's Trust Program? Please ask us about these.